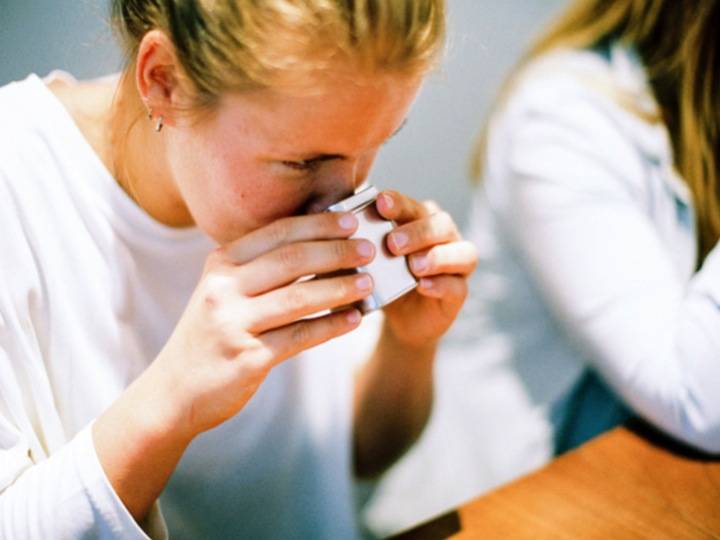 On  Sunday we gathered at the newly opened SLA Zuidas to celebrate summer. Despite the lousy weather it was the perfect day for our  'summer leaves' GET TOGETHER. Dio Buchner, Our MAKER – and owner of Amsterdam-based teabar CiTea – guided us into the unknown field of TEA. During the afternoon we enjoyed the philosophy of SLA at its best: eat .share .live …
Tea is all about sharing. For the  last 13 years Dio was employed as a marine in the Royal Netherlands Marine Corps. His love for tea started during his missions from the colds of Norway, through Africa and into the Afghanistan heats, and has been growing ever since.
The best way to GET TOGETHER – no matter which background or culture – is to drink a cup of tea anytime and anywhere. Always carry your hot boiled water flask filled to the top and you will find a moment to share. Back home in Amsterdam Dio became  aware of the bad  taste of his domestic tea. There is so much to learn and to discover – and these days he makes  the time to gain knowledge, search and serve the very best tea at his speciality teabar CiTea. If you love a good cup of tea you will feel immediate at ease.
Tea is hot. Tea – after water – is the 2nd most consumed beverage in the world. When it comes to wine, we know almost everything. But in our western culture drinking tea has become such a familiar daily activity that the average person neglects to  know much about it.  We have to admit we normally plunge our tea bags inattentively up and down in a mug. But Dio taught us that getting the perfect cup of tea is a precise and attentive job. The quantity  of leaves, the temperature of the water – a cup of tea really listens to your behavior and  is worth your full attention. With our tea thermometer and stopwatch we felt a bit unaccustomed in this specific field of brewing our tea …
We also learned that the taste of your tea is very dependent on where the seed has been planted. From Japan to China to Kenya , the  subsoil and vegetated surroundings ( like vanilla plants or pepper trees) all have an influence on the taste of our tea. After the pick and drying period, the oxidation process develops the unique  taste even further. Teas can generally be divided into categories based on how they are processed and the amount of oxidation – white – green – oolong and black as we have learned from the books. But as it is with wine or  coffee there is much more flavour to discover by tasting and sipping. There is a unknown and fascinating  world behind your daily cup.
Tea combines with food. At our GET TOGETHER at SLA we tasted our tea as if it was the most balanced wine in addition to the menu. White tea with rucola, oolong with dates , asam with red curry spiced chicken –  it was a fascinating and unexpected world to discover.  The most  delicious combination green tea with brown rice combined with the trout and kombu (Japanese, dried brown seaweed ) – it definitely compete with the best wine. Thanks to  Dio & Melanie for serving us these exquisite combinations.
The trend of conscious tea drinking is still developing. First discovered by a Japanese emperor, and in the 17th century brought to Europe by the V.O.C. and flourishing here ever since. There is a beautiful saying; the Grandfather plants a seed, the father harvests the leaves and the son sips the tea. Tea is slow. Tea plays a large role in togetherness, anywhere, anytime. Enjoy!
With love,
Simply Slow